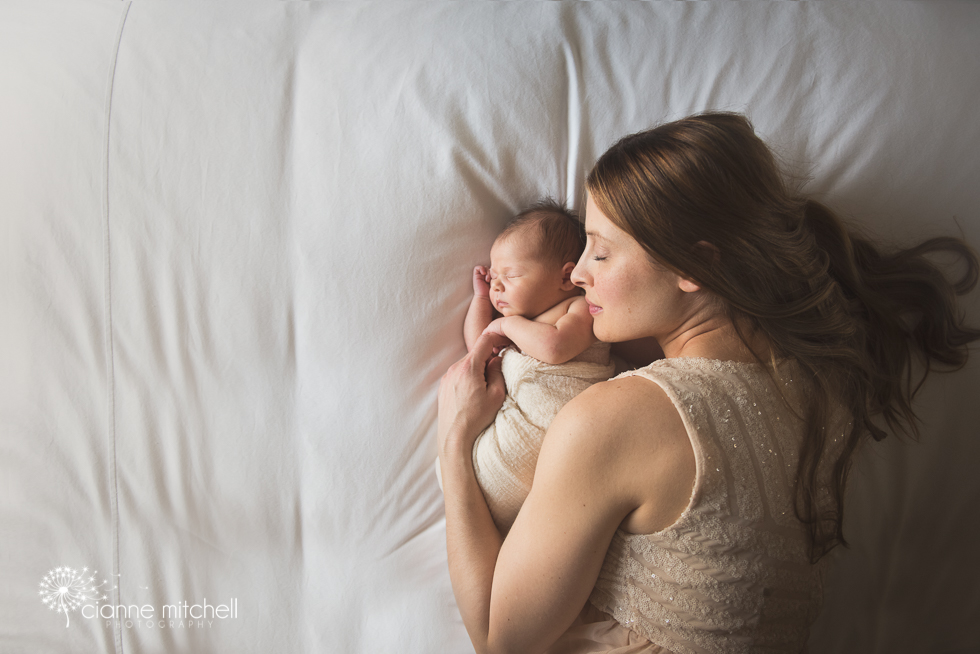 OUR CLIENTS SAY IT BEST
"Jim and I are OBSESSED with the newborn photos of Ben. Your work is amazing!"

PORTRAITS OF YOUR NEWEST FAMILY MEMBER
As a custom newborn photographer, my greatest joy is to create beautiful, timeless and natural portraits of the newest and littlest member of your family.  Using only natural light and calming color tones and textures, I will create the soft, emotive images that you see in all of my newborn photography work.  The newborn portraits that truly move me are pure, simple and free of distracting items or loud props leaving only your beautiful child and the emotional connections formed in those first few days together as a family.
Capturing this very brief moment in your baby's life is so important to me because you are welcoming a brand new family member, and your baby will never be that new and tiny again.  I want every mother I meet with to have lovely, quality portraits they will treasure as their child grows.

ABOUT YOUR SESSION
Newborn sessions typically last 2-2.5 hours and are performed within the first two weeks of life to capture them when they are the tiniest they will ever be.  Your newborn will be photographed in your home where both you and your child will feel comfortable.  Your baby will be snuggled, wrapped, warm and safe throughout his/her photography session.  With careful preparation and attention to every tiny detail, we will produce meaningful and tangible portraits that will last a lifetime.
Are family members included in newborn session?
We wouldn't have it any other way!  We welcome parents and siblings to get into the photos with the new baby.
Booking your newborn photography session.
We recommend reserving your newborn session before your baby arrives to secure a date on my calendar.
We will hold dates/times open around your due date to photograph your baby at just the right moment.  Please allow at least 2-3 hours on your scheduled date to ensure a successful newborn session.
If your baby has already arrived, we still encourage you to contact us.  We may have last minute availability or be able to fit you in our calendar.
Where will the session take place?
All newborn sessions are performed in the comfort of your home, where mamas and babies can relax and feel comfortable.  All blankets, wraps, headbands, hats or simple prop items needed for your session are provided by us.  Parents can feel free to read a book, relax or even catch a little needed sleep while we take care of everything for you.  We serve Chicago and Barrington, IL and surrounding suburbs.
What to wear?
We recommend light, neutral tones and textures in our newborn images.  These soft tones help keep distractions to a minimum, keeping focus on your beautiful baby.
For session clothing inspiration, visit our what to wear boards on Pinterest.
What is the cost for a newborn session?
CMP clients typically invest between $800-$3,500 on our newborn sessions.  We offer a variety of museum quality prints, beautiful wall art, heirloom albums and archival digital images.  Visit our fine art photography products page to view our collection of gorgeous products selected just for the discerning client.

Need to book your maternity session now, or simply have questions?
Give us a call or send us a message and we'd be happy to help.